Savings
Cost is one of the key motivators in facilitating a move to Office 365. With the per-user subscription model and varied plans, against the cost of maintaining and upgrading your on-premise environment, there is certainly a compelling reason to consider a move to Office 365.
Availability
Using Office 365 where Microsoft host the service at their own datacentres takes the onus off you having to manage and administer a service locally. This is particularly great if you are being faced with old legacy systems that require lots of care and attention. If your on-premise environment ceased working, then everyone stopped working. However, with Office 365, as long as local and remote users have an Internet connection, they can continue their work.
Planning
Careful planning and a clear definition of the goals to be achieved provide the basis for a successful move to Office 365. Do you want to move everything into the cloud? Have you an old Exchange environment that you want decommissioned?
With our help and expertise, we can help discuss and guide the move to Office 365 based upon your requirements.
Design decisions between on-premise vs. cloud
Unless you're going for a brand new deployment of Exchange Online, then you're going to be faced with a migration.
With an existing Exchange environment, this is going to involve a hybrid deployment, mixing both Exchange and Office 365 for email. How long you maintain the hybrid environment depends on your organisation's longer-term goals. You may not want all mailboxes hosted in the cloud, for example, if some sites have poor Internet bandwidth, or you wish to maintain control over some mailboxes.
Ensure prerequisites are met for your deployment
Under our guidance, we can ascertain whether or not your current environment will facilitate your move to Office 365. Where possible, we can then get your system up to spec ready for the Office 365 deployment.
Single Sign On and Active Directory Integration
Do you want SSO capabilities between Office 365 and your on-premise Active Directory environment? The key benefit of this is to achieve a unified password management and password policy between your local AD and Office 365.
However, you should also be aware of the potential pitfalls and requirements of this setup.
–          You need to integrate and use Microsoft Active Directory Synchronisation (MS DirSync).
–          Requires at least 3 dedicated on-premise servers (2 for ADFS and 1 for MS DirSync). This increases to 5 servers (4 for ADFS and 1 for MS DirSync) for true High Availability (HA) and Fault Tolerance (FT).
–          Requires the purchase of an SSL certificate.
–          The servers will require regular maintenance and updating in keeping with your other on-premise servers.
However, perhaps the most important consideration is:
–          Availability of the on-premise ADFS environment to sustain connectivity with Office 365.
If part of the ADFS environment is offline or unavailable, then your users will not be able to sign-in and access their accounts / mailboxes.
Office 365 Mailboxes come with a massive 50GB allowance
However, have you put much thought as to how you will get your existing data up into the cloud?
Exchange Web Services (EWS) has a wall of 400GB per day, with a typical ingestion speed of 250MB to 500MB per hour.
Despite this, would you be limited further by your own Internet provider's bandwidth?
If you're looking at large data volumes, then a hybrid deployment may be the best option and break up the migration into pieces.
Understand the limitations of Exchange Online
Message retrieval is a common action point for email administrators, with customisable retention limits for on-premise Exchange.
Office 365's default deletion retention limit is 14 days with the maximum configurable limit being 30 days. That's it!
If you require better retention policies and features, then you will need to look into Office 365's add-on pieces like the Journaling, Litigation Hold and Archiving options.
Factor in other requirements and costs
Do you only require the email portion of Office 365? Or do you want to take advantage of its larger suite and features?
It is important to factor these requirements into your initial plans.
If you want your users to have access to Microsoft Office applications, Lync Instant Messaging, SharePoint and more, then you need to assess the plans to which you subscribe. Whilst many of these options can be purchased separately, they are also incorporated into bundled subscriptions that are cheaper in the long-term.
We can help you assess which plans are relevant and whether you want to mix-and-match plans between your users.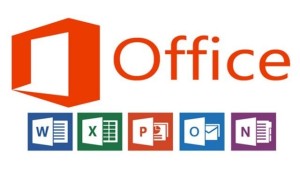 Workstation and User Considerations
Your clients will need to use at least Windows 7 or Mac OS X 10.5 with the latest service packs and patches.
If you want to use the Outlook client locally, you'll need to have a minimum of Outlook 2007 or newer (or Office 2011 for Mac). Again, this is with the latest patches and upgrades.
Ensure you have the latest version of your preferred web browser installed, if you want to use the Outlook from a browser.
Do your mobile wwwices support Office 365 and Outlook? Generally, mobile wwwices that support ActiveSync can connect to Office 365 for email. Depending on the wwwice, there may also be additional applications and features available for download and use.
DNS
You will need to know and have access to your DNS provider to be able to make changes to your DNS records.
If your DNS host does not allow for multiple records to be added to your domain, you will need to switch to one that can. We offer DNS services and can assist in its setup with ourselves or other providers.
Third Party Tools and Applications
Do you have any 3rd party tools and applications currently integrated with your existing infrastructure? Do these work with Office 365 or are there equivalent versions within Office 365's product offerings?