Is your router a security risk?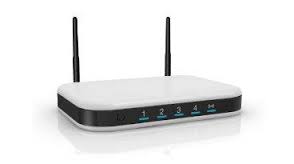 Port 7547 is a management port on routers which allows ISPs to manage the routers that their customers use on their home networks. It uses a protocol called TR-069 to provide a management interface. The TR-069 protocol can be used to provision devices, provide tech support and remote management, monitor routers for faults, for diagnostics, to replace a faulty configuration and to deploy upgraded firmware.
Your ISP should not allow someone from the public internet to connect to your router's port 7547. Only your ISP should be able to access this port to manage your router. They have the ability to configure their network to prevent outsiders from accessing that port however, many ISPs do not block public access to port 7547.
If a router is successfully exploited, an attacker can access your internal home network. They have penetrated any firewall function that the router provides and can also bypass router network address translation. This enables them to exploit internal targets like workstations, mobile devices using WiFi and IoT devices like home climate control systems and home cameras.
To find out more information, and to test if your  router is vulnerable go to this page:
If  you are concerned about the results or require further assistance, please call the Blue Sky Helpdesk on 0844 700 2759.